To ensure the deCoste Centre for Arts & Creativity remains a vital organization that contributes to enriching lives through the arts, for not only the local and regional community, but many others who travel to visit this amazing facility. We are committed to continued investments to ensure that this amazing facility remains a place of pride for residents of Pictou and Northern Nova Scotia and many others who've come to realize what a gem this venue is.
Please consider some of the ways you too can give back through your monetary support:
deCoste Capital Fund: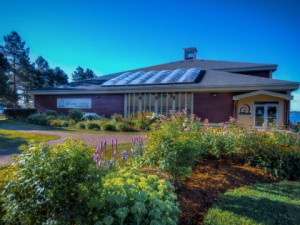 As a not-for-profit organization, the operational component of us presenting live performances, hosting community and corporate events among many other things, is the result of the generous donations from our individual and community supporters. Monies from our capital fund go towards the operations of our facility. This includes everything from assisting to cover artist fees, repairs and/or upgrades to our facility or equipment, maintaining power, etc. In addition to the experiences, we provide to enhance one's life, the economic spin-off of our facility to the local and regional economy is a valuable reason to support the deCoste Capital Fund. It is truly an investment in your community!
If you wish to contribute, you can do so on-line by clicking here or contact us 902-485-8848 to make alternate arrangements.
Arts Are for Everyone (AAFE):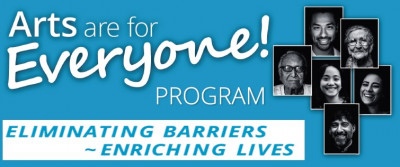 We believe deeply that everyone should feel they belong at the deCoste. The Arts Are for Everyone fundraising program helps ensure that everyone can be a part of the incredible experiences we have to offer. We work with local non-profits to offer complimentary attendance to performances throughout the year. Our programs reach newcomers, families facing socioeconomic barriers and persons representing all dimensions of diversity, bringing our diverse population together to grow a shared sense of belonging, joy, and pride in our community. As we help our participants access a rich variety of artistic experiences, vital audience development is created for professional artists when it is needed most.

Every dollar donated to our campaign goes directly to increasing access to the arts in Pictou County. By supporting the deCoste AAFE program, you make your community a better place. If you would like to support the AAFE program with a financial contribution please click here or contact us 902-485-8848 to make alternate arrangements.
Cultural Hub Project: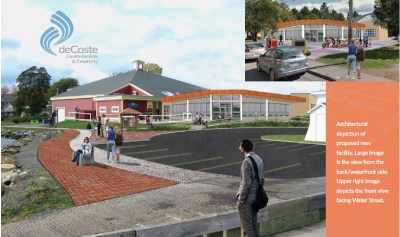 We have been planning an exciting project that will add a modern new public library and expanded event space to the deCoste Centre, creating a cultural hub for Pictou County that will be like no other facility in the province. The cost for this project is estimated at approximately $9 million. In addition to capital construction costs included in the amount, it also includes funding for the creation an endowment fund. Monies raised for the endowment fund will be matched and the investment earnings from this fund will contribute to the operating costs of the library in perpetuity.
With the community requiring an investment of $1.7 million, we're pleased that we have already raised a substantial amount and are getting closer all the time to reaching our goals because of the generosity of individuals like you and community businesses and organizations contributing to the cause. They know that once completed, Pictou County will have one of Nova Scotia's most vibrant and well-equipped cultural facilities. Your donation helps to realize a lifetime of cultural experiences and opportunities for your friends, family, and the community.
To join the many others who see the potential of this new facility, we encourage you to click here to make your online donation, or reach out to our Culture Hub Fundraising Committee Co-Chair Troy Greencorn at troy@decostecentre.ca or at 902-485-8848 ext. 2
If you're still not sure and want to learn more about the project visit: http://www.culturehubpc.ca/donate.html