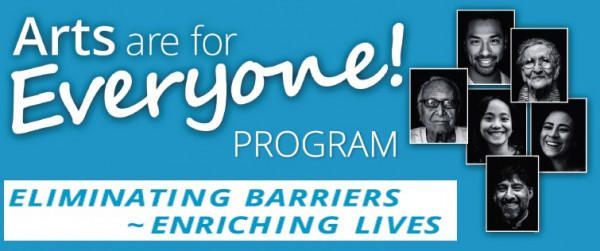 We believe that any resident of Pictou County who wishes to enjoy a performing arts experience, should have that opportunity. To that end, we have developed partnerships that help us to provide discounted or complimentary access to shows and events. While many of us find it easy and natural to purchase tickets and attend a show, there are barriers for many: affordability, lack of transportation, age/isolation, physical disabilities etc.

The following are partnership examples:
Library Pass:
We have partnered with the Pictou Antigonish Regional Library network to create a program where library patrons can borrow a pass that can be exchanged for complimentary tickets. This is a very effective and discreet way to provide access to community members with limited ability to pay. In the first year, over 400 tickets were distributed.
Highland Community Residential Services:
HCRS is dedicated to the creation and growth of homes, programs, and support networks for people who have intellectual disabilities or mental health challenges. For years we have made tickets available so that HCRS clients and a chaperone can attend performances. Seeing their sheer enjoyment and wide smiles as they experience performances has been very rewarding.
Interested in Partnering
We welcome expressions of interest from other organizations whose members have barriers to participation in deCoste Centre activities. Contact us to discuss further. (jennifer@decostecentre.ca)